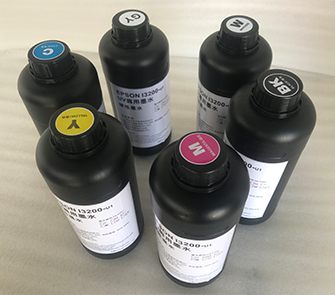 As we know that UV printing technology is common used for printing metal, glass, ceramics, PC, PVC, ABS and other materials.Then how could we choose the UV ink?
UV ink usually with 3 kinds---hard ink and soft ink,and also the neutral ink,details as below:
1.Hard ink usually printing for hard/rigid materials, like glass, plastic, metal, ceramic, wood, etc.
2.Soft ink with flexibility and ductility, usually printing for soft/flexible materials, like leather, canvas, flex banner, soft pvc, etc. The image will be no cracks no matter how you fold or bending,with better extension stretch ability.
3.If use soft ink for hard materials, you will see the image with poor adhesion. If use hard ink for soft material, you will see the split when bending. Then the neutral ink come out,which can solve the both problems.
TODOjet can offer you high quality UV ink(support i3200 head,XP600 printhead) with below advantages:
· High performance
· Wide range of applications and maximize the product value
· Excellent washing fastness, light resistance, and suitable for outdoor environment
· Good adhesion and chemical resistance
· Fast curing
· Glossy, colorful with high color gamut
· Slight odor and VOC free