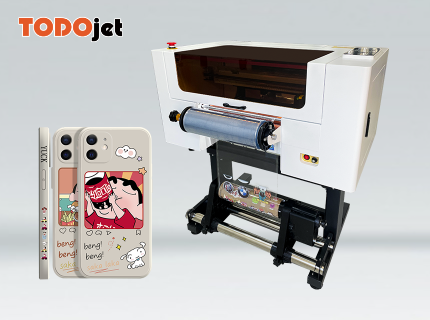 More and more people gonna be interested in UV DTF printing technology,and do you really know it? Here we can share some questions that our customer asked frequently!
Question 1: What is the UV DTF printing?
As we all know DTF means direct to film, and UV DTF printing is a creative technology that printing on special film with UV ink. And then transfer the printed film on any kind of materials.
This new technology extend the applications of UV flatbed printing ,it helps to solve the irregular objects printing solution.
Question 2: How to proceed the UV DTF printing?
1. Prepare the printer and film
2. Process the picture with RIP software
3. Printing & Laminating at same time
4. Cut finished film
5. Transfer the printed film on any hard materials
Question 3: What is the difference DTF printer and UV DTF printer?
1.Different ink. DTF printer use pigment ink and UV DTF printer with UV ink.
2.Different technology and process. DTF printer need a powder machine to dry the powder and need heat press machine for transfer. UV DTF with UV technology printing.
3. Different applications. Normal DTF printer usually for fabric printing.And UV DTF same application with UV flatbed printer.
More differences, we can discuss with next articles, stay our tuned TODOjet page and for more info....