The materials that UV flatbed printer can print include but not limited to the following: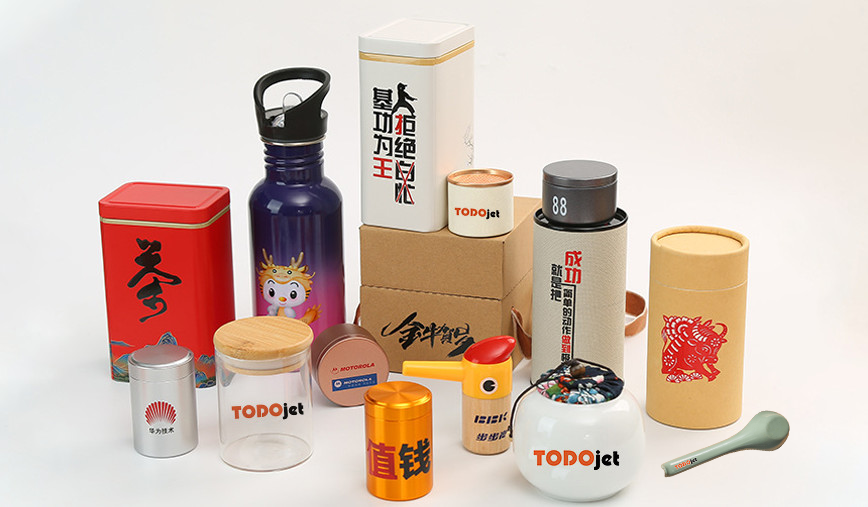 1. Advertising industry: acrylic signage, KT board, PVC lamp sheet Wantong board, etc.
2. Metal industry: heterosexual saw blades, saw blades, aluminum-plastic plates, heating plates, stainless steel titanium plate, etc.
3. Foot mat industry: yoga mat, spinner foot mat, silk circle door mat, bathroom mat, etc.
4. Ceramic tile industry: spot bricks, floor tiles, interior wall tiles, polished tiles, porcelain waist lines, etc.
5. Glass industry: tempered glass, frosted glass, white glass, quartz glass, organic glass, transparent glass, etc.
6. Leather industry: leather bags, holsters, leather painting, cowhide, PU leather, PVC leather, leather fake leather, etc.
7. Electronic products: mobile phone shells, mobile phone holsters, u disk shells, keyboard and mouse pads, IPAD shells, etc.
8. Wood board industry: furniture wood board, melamine board solid wood board, bamboo fiberboard, synthetic board, etc.
9. Stationery industry: pen cases, rulers, folders, ballpoint pens, bookmarks, school bags, etc.
10. Toy industry: fingertip tops, toy seals, robots, toy cars, etc.
11. Craft gifts: lipstick tube, perfume bottle, safety buckle, key ring, hairpin, nail art, glasses case, etc.
12. Cylinder industry: wine bottles, beverage bottles, vacuum cups, round tube cylindrical tea cups, etc.
13. Other products: luggage, trolley luggage, shoe materials, shoe uppers, etc.