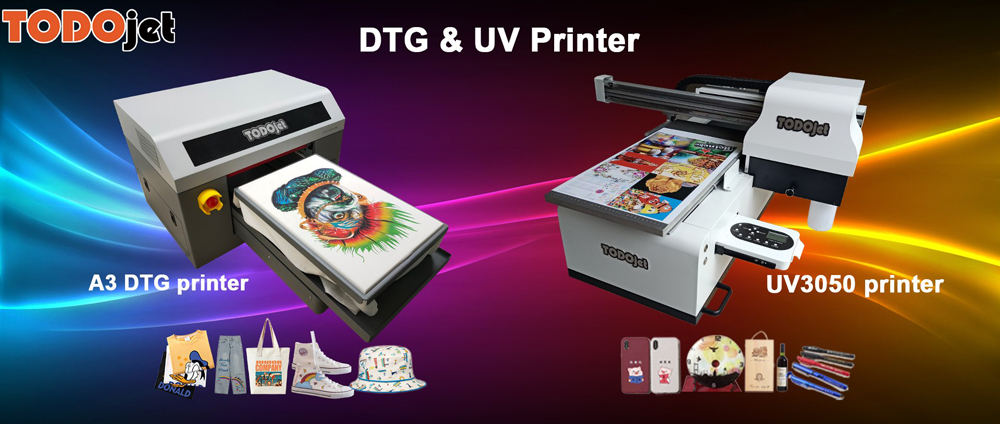 The difference between DTG printer and UV flatbed printer
DTG printers are also called T-shirt printing machine, garment printers, clothes printers, etc. Many people want to buy two in one model that can print everything,but please note UV and DTG printer are totally different.
1.Different printing ink
DTG printer use pigment textile inks. Most of the ink bottles are transparent or white bottles. And UV printer usually use UV ink.
2.Different printing materials
DTG printers are mainly for cotton, linen, silk, canvas, denim and other leather materials.And UV flatbed printers usually printing on glass, tile, metal, wood, stone, plastic, cetamic, jewel,cardboard,Album,etc.So they used for different fields.
DTF Printer Price
3.Different curing principles
DTG printer uses an external heating and drying device like heat press machine. And UV printer uses LED lamp curing,which is drying instantly after printing.