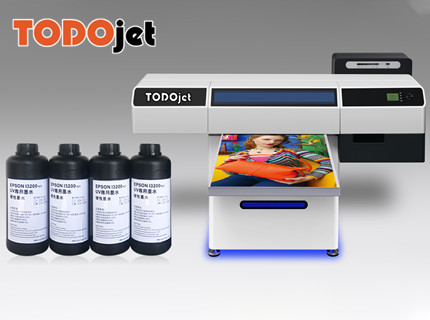 Regarding to Epson printhead UV printer, most supplier suppliers use positive pressure for ink supply, this required that the ink level should keep higher about 20cm than the head nozzles(like 6090UV model),so that can make sure the ink output fluency.
There are also fewer suppliers use negative pressure ink supply system for 6090 UV printer,which highly required about the operation:
1.If the pressure is higher, ink supply will insufficient and you will see that some nozzles missing during printing. And sometimes high pressure can also through the nozzles which could result in the head broken.
2.If the pressure is lower, may cause ink drop.
Above all, we can see that for small UV printer, its no need to use negative pressure system for Epson head.